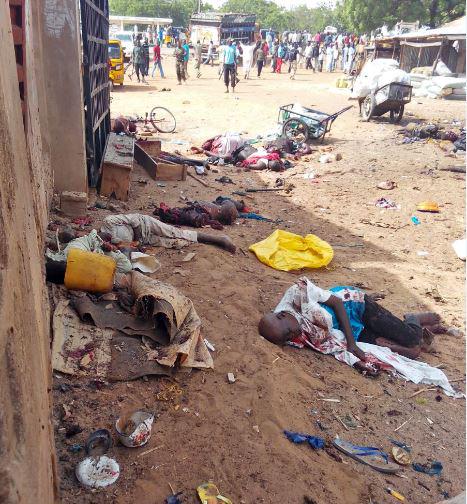 At least five people were killed by a bomb in Gamboru market in Nigeria's northeastern city of Maiduguri on Friday morning, a policeman and a rescue worker said, Reuters reports.
According to a source from the hospital where victims were taken to, "a dozen people were brought in with injuries as well as four bodies so far".
The police and the National Emergency Management agency are yet to make official statements.
Comments
comments