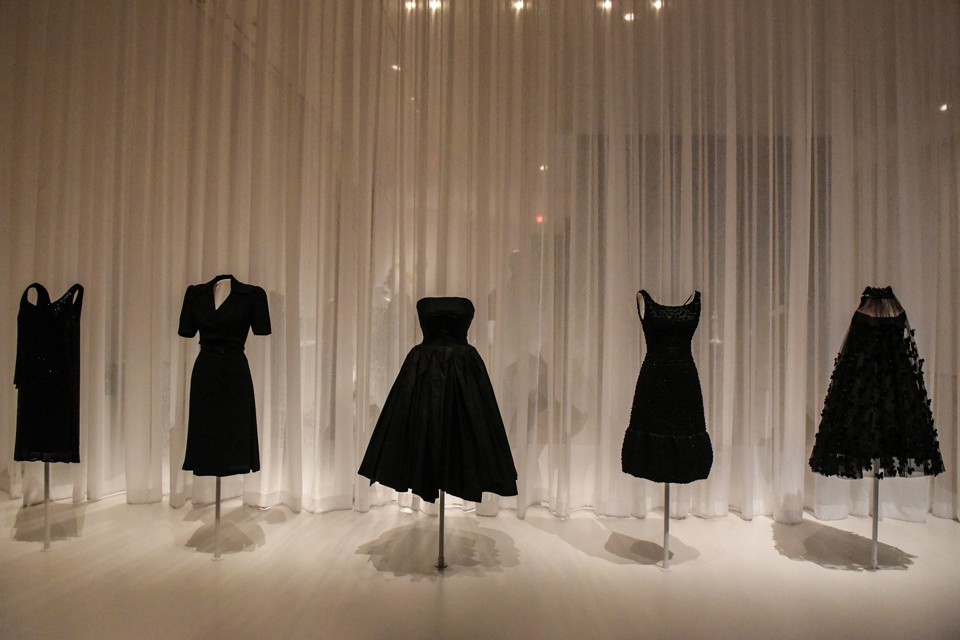 The Little Black Dress is to wardrobes what cake is to icing. It encompasses simple elegance like no other fashion piece. Little Black dresses are always in style. They come in evening or cocktail dress, cut simply and often quite short,  sometimes long, maxi, classic, chic and seasonless. It can go from work to play with an effortless addition of accessories. It will make you feel beautiful and fashionable when worn with the right accessories and shoes.  From dresses with subtle embellishment to those with lots of bling, you'll find black dresses to fit every need.
Fashion historians ascribe the origins of the little black dress to the 1920s designs of Coco Chanel, intended to be long-lasting, versatile, affordable, and accessible to the widest market possible and in a neutral colour.
Every girl needs the perfect little black dress in her closet. It can be worn with a jacket and pumps for daytime business wear or with more ornate jewelry and accessories for evening.
Because it is meant to be a staple of the wardrobe for a number of years, the style of the little black dress ideally should be as simple as possible: a short black dress that is too clearly part of a trend would not qualify because it would soon appear dated.
Taking the little black dress and pairing it with a great set of pearls makes it perfect for any fancy occasion including formals or fancy dinners.
You can also sparkle it up with a vest by accessorizing it with a sparkly vest to transition your black dress from plain to fabulous with a pair of funky heels.
Also make this classic dress casual by adding a denim jacket, flat sandals, or a scarf.
Make it Professional by wearing a blazer with your little black dress so you can wear it to work or to an important interview. Go with bright colours like yellow, light blue, or purple, or go with a neutral colour that won't attract a lot of attention.
Want to add a little touch of colour to your look? Add a belt to the outfit. It can be skinny or thick, neutral or colourful. A belt can add a little fun colour or pattern to the outfit and break up the black.
Perfect for the summer months is Pairing it with a bolero. Whether it's floral, patterned, or a solid colour, almost any bolero will match perfectly with your little black dress.
You can also pin a flower to the side of your dress and you're ready to go. Match your flower with your heels.
A clutch bag can go a long way putting together an outfit. Wear the dress with a Clutch bag. With the black dress, you can wear any accessory and carry any clutch. Pick out a bright clutch or even a sparkly clutch.
You can also bangle it up by wearing chunky bangles or thin bangles; the number you wear is up to you.
SR
Comments
comments